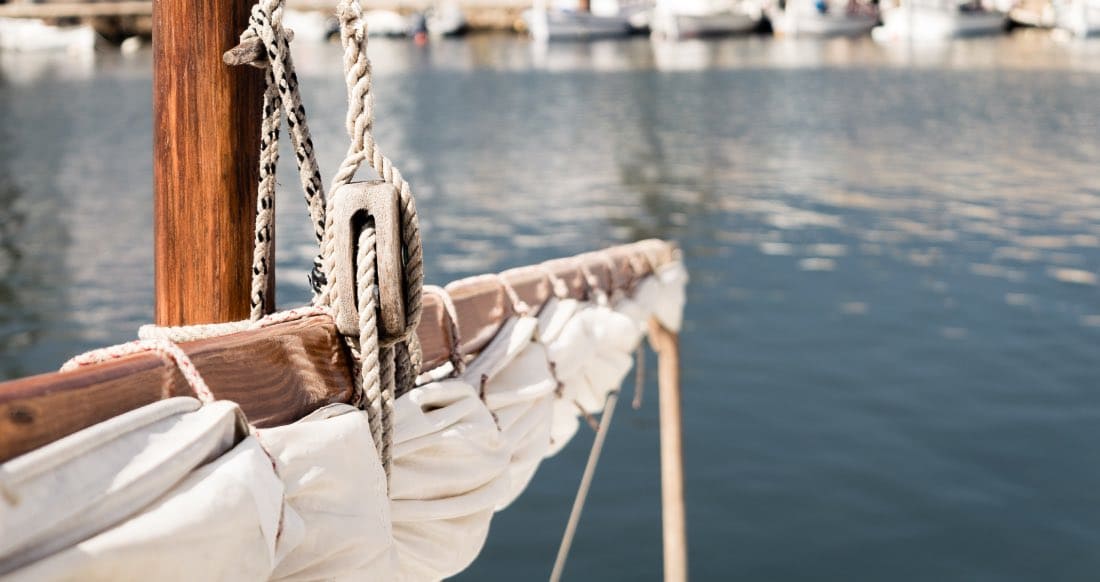 Restaurant in Fornells, Menorca
A traditional restaurant in Fornells
El Pescador Restaurant opened more than 25 years ago in Fornells. Since then, many thousands of diners have passed through the restaurant including as many locals as tourists from a large number of nationalities.
Such is the tradition of this place – that at this very location under another name – it was the very first restaurant in Fornells that started to serve Lobster Stew to its diners.

Offering the most traditional dishes of Fornells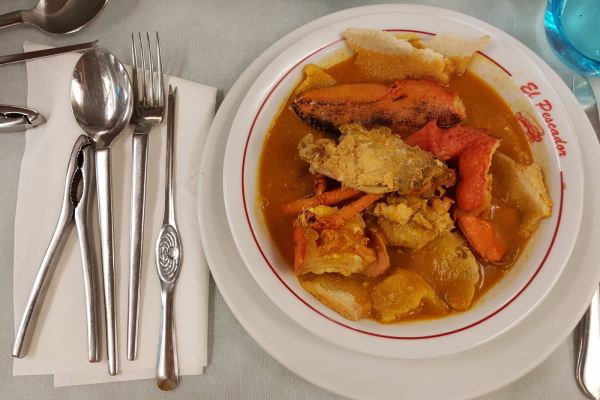 Lobster Stew – the dish par excellence of restaurants in Fornells (la caldereta de langosta)
Lobster Stew is the most symbolic dish of the island and an essential one to try if you love seafood.

Lobster from Fornells is very special and it has a great seafood flavour. This is due to the region where the lobsters naturally breed, a rocky area in the north of the island.
At El Pescador, our Lobster Stew is made from fresh lobster which are caught daily in Fornells and then kept alive in our very own restaurant tanks.
Bogavante Stew is also a very special dish and served in many restaurants in Fornells. (Caldereta de Bogavante)
Although Lobster Stew is the most popular and typical dish of Menorca, and as such the most popular in Fornells, we also offer Bogavante Stew on our menu.
This stew also has a rich seafood flavour, as the seafood is found naturally in the rocky areas of Fornells.
Just like our Lobster, we also offer fresh Bogavante so our clients can enjoy a delicious flavour of the sea.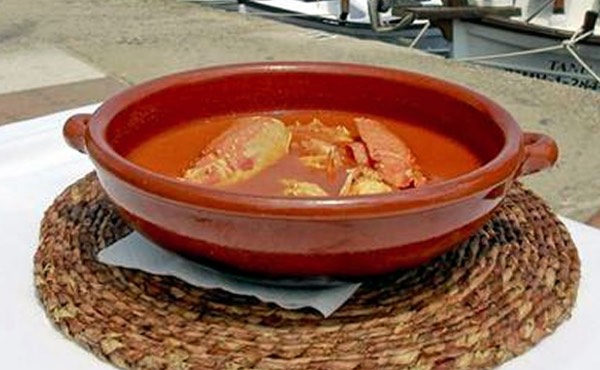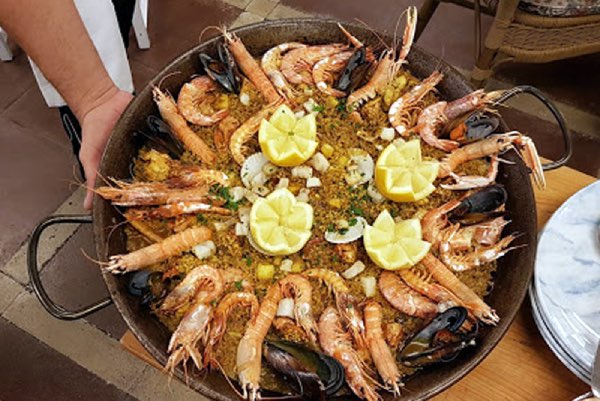 ¿Paella? Of course! We offer Paellas made from both Seafood and Meat. This is also a very popular dish in Fornells and served in our restaurant.
Paella is another one of our specialities. On our menu, we offer Paellas made with Seafood, Meat or both.
It is a dish that we prepare fresh with the highest quality ingredients. Paella is one of our favourite dishes and it is also one of the star dishes amongst our clients.
Here are just some of the other dishes we also offer: Paella with Lobster, Bogavante, Seafood, Soup with Rice with Bogavante or Lobster, Black rice with cuttlefish and seafood, Risotto…
Do we serve meat in our Restaurant? Of course. In Fornells, you can also try some of the best meats from the island.
Although Fornells is a seaside town, you can also taste some of the best meats from the island in our restaurant.
Sirloin and Steak both Pork and Veal, Veal escalopes, Veal Beef Steak, Pigs Trotters, Pork ribs, Shoulder of Lamb….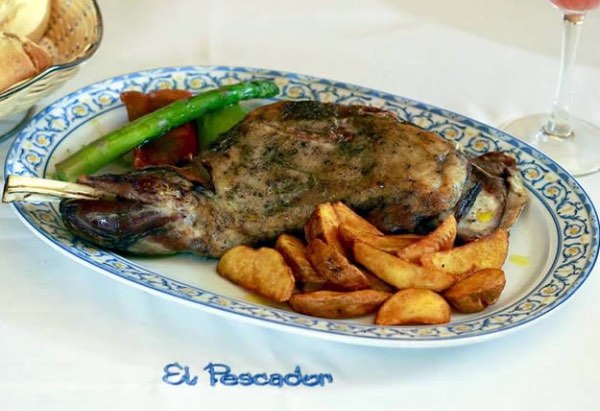 A Restaurant with Beautiful sea views
Eating in front of the sea has great benefits.
It goes without saying that what we eat will seem even more appetising. Eating by the sea is very relaxing, and so we are able to enjoy our meal even more, as well as the good company of our friends and family.
We go to a restaurant to relax and to enjoy good food. To be by the sea and in this case, in front of the bay of Fornells, this means that our experience is even more enjoyable.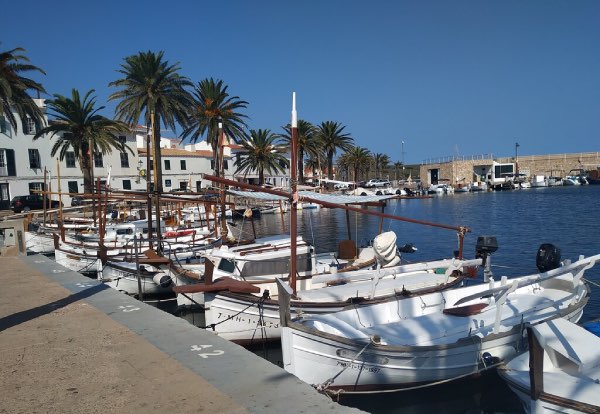 Reviews of El Pescador Restaurant in Fornells
Without a doubt, the most important thing for us is to offer a very good experience to our clients. Every year we open our restaurant with the illusion of seeing our regular customers again and, of course, welcoming new customers.
Word of mouth is, and continues to be, very important. A large number of our new customers come to the restaurant thanks to recommendations and we are very proud of this.
Here are a few of the reviews on Tripadvisor.
Restaurant with a real family feel The owners clearly had a great pride in their restaurant and on Saturday lunchtime it was packed with a lot of the locals. The staff was very attentive and pleasant. My grilled octopus was sublime.
Muy bueno Hemos ido a Fornells domingo al mediodía, sin reserva, había una sra por la sala de fuera y al vernos que la mirábamos se acercó muy amable y nos dijo que si tenía mesa para 5 , entramos nos sentó en una mesa muy bien situada y nos ha servido muy amablemente tanto el camarero como todo el personal pedimos una paella para 4 y estaba esquisita , muy buena de las mejores que hemos comido hasta el momento, el precio un poco más elevado que otros sitios pero cuando eres tan bien tratado y comes a gusto y bien no miras la diferencia. Cuando volvamos a Menorca volveremos sin duda , gracias por haber enseñado la piscina de las langostas a la niña 😊
Genial arroz bogavantoso Fuimos 4, comimos un muy buen arroz con bogavante. La caldereta de langosta también muy buena. Pedimos de entrante ensalada de higos (pequeña pero muy rica) y croquetas. Los postres nos dejamos recomendar y lo mejor fue la tarta de yema. Muy contentos con todo.Gracias Oliver, fuiste muy amable con nosotros y la ginebra menorquina perfecta
Katia Bonamassa
2022-09-13
Serata fantastica Abbiamo trascorso una piacevolissima serata in questo ristorante. Cibo ottimo e personale molto gentile e disponibile. Consigliatissimo
Calderera de Fornells Pedimos unos chipirones muy buenos y la famosa caldereta de langostinos con arroz, bastante buena y cantidad. De postre un helado casero 7.5€ un poco caro. Repetiría? Si
Buena comida Queriamos comer arroz, y elegimos este restaurante por la gran variedad que tienen, y realmente estaba muy bueno, el local està bien, las mesos y sillas un poco juntas, pero comodas, el servicio de los camareros muy bien, mejor ir con reserva.
Aragosta Cenato con figli, paella con 1 kg di aragosta per due e una grande aragosta artisti, tutto eccellente. Personale gentilissimo
Cena espectacular Hacía tiempo que no cenábamos tan bien: carta, calidad, trato, ubicación...Inmejorable. Sin duda, si vuelvo, repetiré
Great food and lovely view of harbour area. Had a lovely meal here on evening. The whole hog, starters, mains, dessert, coffee and a bottle of wine. All in for 80 something quid. Great value as food was spot on! Good service. We got in early for the evening service, so got a front table overlooking the harbour area. Made it a special evening.
Cristina Garcia
22/10/2022
Uno de los mejores restaurantes que he comido la calidad del producto inmejorable ,y el trato del personal magnífico 👌 una experiencia inolvidable
La comida está muy buena. El sitio es muy bonito y agradable. Los precios un poco altos, pero es lo normal en restaurantes de este estilo en Menorca. Frente al puerto de Fornells, agradables vistas.
Siamo arrivati alle 16.30 e gentilmente ci hanno accolto anche se la cucina stava chiudendo. Tutto molto buono e ottimo rapporto qualità prezzo. Frittura mista sublime. Consigliato!
Abbiamo raggiunto Fornells tramite una guida turistica che ci ha consigliato questo ristorante. Qualità del pesce alta, prezzi più che onesti, con una vista sul porto molto suggestiva. Polpo grigliato squisito, calamaretti freschissimi e fritti perfettamente, la coda di rospo molto buona. Se si passa da Fornells consiglio vivamente questo ristorante, da 5/5 stelle sicuramente!
Pienamente soddisfatto. Abbiamo preso una Paella di aragosta , una tra le migliori mangiate a Minorca.L'aragosta il top,, non c'è nulla da aggiungere, il riso della paella al dente come piace a noi italiani. C'è anche un cameriere che parla italiano. Dolce da provare "La muerte por chocolate". Prezzo adeguato a ciò che abbiamo mangiato, 1 paella per due, 2 cocacole, 1 acqua gassata, 2 dolci €181. Lo consiglio senza riserve
Tutto ottimo, abbiamo assaggiato diverse cose dal menù e siamo rimasti davvero soddisfatti. Il servizio è stato rapido, sangria ottima e personale gentile e alla mano.
Un restaurante excelente, calidad - precio. La atención inmejorable, rápido, atentos, están todo el tiempo pendientes de sus clientes. La cocina maravillosa 👏🏽👏🏽 Comimos su famosa langosta con huevos fritos, caldereta de mariscos y estaba deliciosaaaaa; Sus raciones son para 2 personas. Vení y no os defraudará 👏🏽👏🏽🇪🇦🇪🇦
Comida buena y un gran servicio, el chico que nos atendió de León muy cordial, para repetir.
Un restaurante de 10 desde la atención hasta el plato, los camareros cuidan cada detalle para hacer una experiencia única al visitar el restaurante. Se nota que todo el producto es fresco y directo desde sus propias barcas. Al momento de ordenar te hacen buenas recomendaciones. Que a gusto se está cuando se es bien atendido, sin duda regresaré a este pueblito tan bonito y como no volver a visitar el restaurante. Enhorabuena a todo el equipo que por restaurantes así hacen las vacaciones inolvidables. Por favor si leéis esto TENÉIS QUE PROBAR LA MUERTE POR CHOCOLATE 🤭
Book your table at our Restaurant and enjoy the views and the typical dishes of Fornells.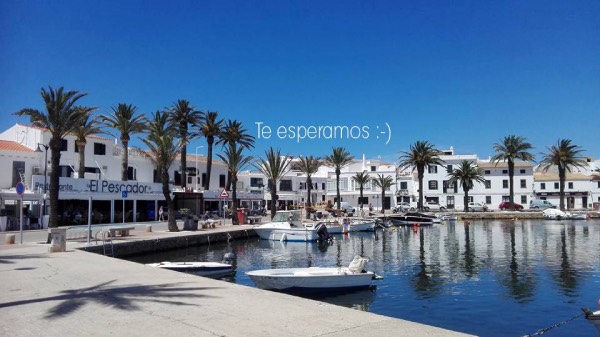 Conoce más sobre nuestra Caldereta de Langosta